Spring Bull Sale
April 13, 2023
---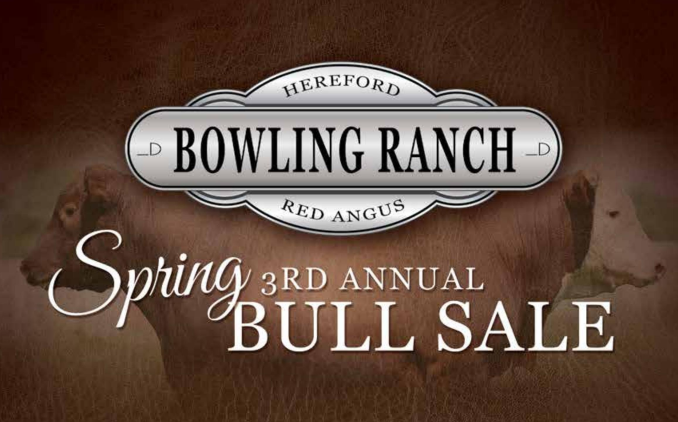 ---
Inaugural Spring Bull Sale April 8th, 2021
Noon at the Ranch near Newkirk, OK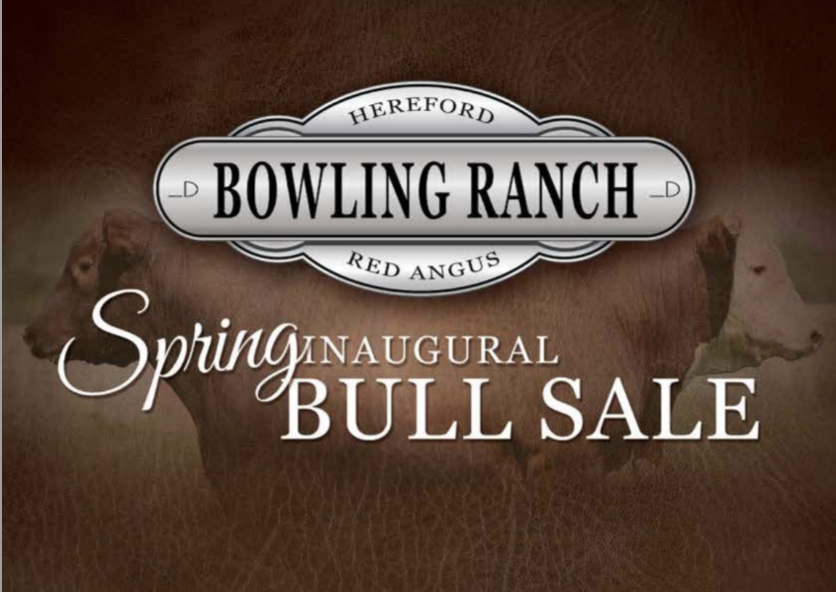 HEREFORD FALL - 18 MONTH OLD BULLS
---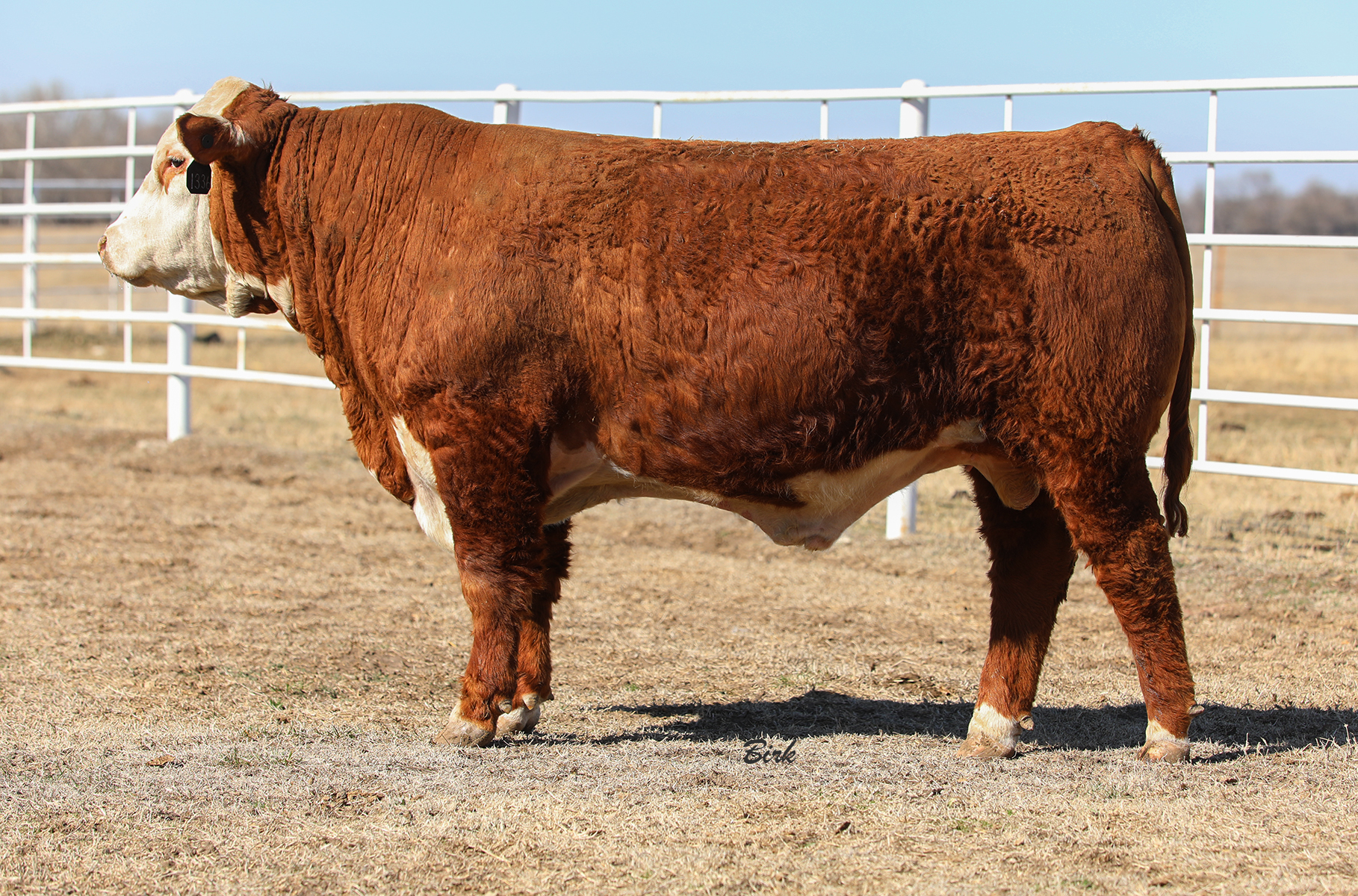 ---
LOT 1
BH GENESIS 1336 ET
Reg # : 44350093
LOEWEN GENESIS G16 ET x WALKER LASS X51 Y479 333
---
---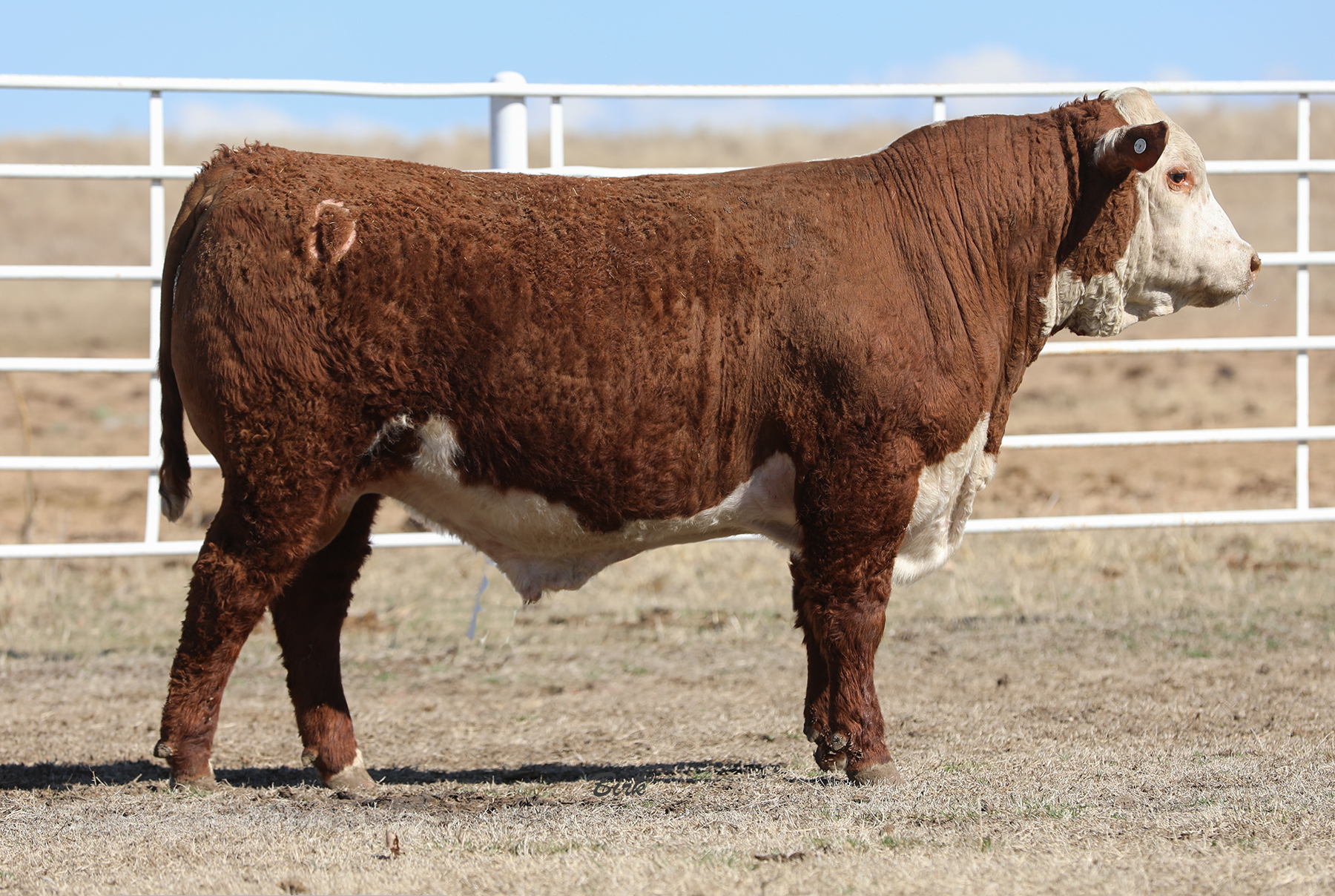 ---
LOT 2
BH GENESIS 1335 ET
Reg # : 44350095
LOEWEN GENESIS G16 ET x WALKER LASS X51 Y 479 333
---
---
---
LOT 3
BH GENESIS 1325 ET
Reg # : 44350010
LOEWEN GENESIS G16 ET x SHF 30U Y83 A97
---
---
---
LOT 4
BH BLUEPRINT 1327 ET
Reg # : 44350569
BOYD 31Z BLUEPRINT 6153 x C BAILEES MCKEE 4297 ET
---
---
---
LOT 5
BH MR BLUEPRINT 1329 ET
Reg # : 44350570
BOYD 31Z BLUEPRINT 6153 x C BAILEES MCKEE 4279 ET
---
---
---
LOT 6
BH MR BLACK HAWK DOWN 1328 ET
Reg # : 44350012
C BLACK HAWK DOWN ET x C 88X 7050 RIBYE LADY 4129 ET
---
---
---
LOT 7
BH 5280 1332 ET
Reg # : 44350068
CRR 5280 x CHURCHILL LADY 4618
---
---
---
LOT 8
BH MR CONSULTANT 1148
Reg # : 44349989
BH CONSULTANT 906G x BH 001A MS 3015 9113
---
---
---
LOT 9
BH MR RIBEYE 1144
Reg # : 44349986
BH FOXY RIBEYE 88X 8222 ET x BH LADY PACKER 1448 8226 ET
---
---
---
LOT 10
BH MR RIBEYE 1134
Reg # : 44349977
BH FOXY RIBEYE 88X 8222 ET x BH LADY WRANGLER 5280 8228G ET
---
---
---
LOT 11
BH MR BELLE AIR 1150
Reg # : 44349990
C CJC 1313 BELLE AIR 9212 ET x BOWLING LADY 1150Y 3022 ZZ
---
---
---
LOT 12
BH MR BELLE AIR 1140
Reg # : 44349983
C CJC 1313 BELLE AIR 9212 ET x BH LADY JOSIE 628
---
---
---
LOT 13
BH MR BELLE AIR 1170
Reg # : 44350006
C CJC 1313 BELLE AIR 9212 ET x BOWLING LADY JOSIE 4150
---
---
---
LOT 14
BH MR BELLE AIR 1173
Reg # : 44350007
C CJC 1313 BELLE AIR 9212 ET x CH MS AVERY 3002
---
---
---
LOT 15
BH CONSULTANT 1147
Reg # : 44349988
BH CONSULTANT 906G x BH E309 MS RISER5154 9155G
---
---
---
LOT 16
BH MR BELLE AIR 1133
Reg # : 44349976
C CJC 1313 BELLE AIR 9212 ET x BOWLING LADY JO 3005
---
---
---
LOT 17
BH MR RIBEYE 1145
Reg # : 44349987
BH FOXY RIBEYE 82X 8222 ET x BH 239 BAILEE 5355 830
---
---
---
LOT 18
BH MR BEEFSTEAK 1132
Reg # : 44349975
BH MR BEEFSTEAK 187Z 7154 ET x BH 4248 MISS KITTY 7211 ET
---
---
---
LOT 19
BH MR GENESIS 1305 ET
Reg # : 44343146
LOEWEN GENESIS G16 ET x SHF 30U Y83 A97
---
---
---
LOT 20
BH MR PERFECTO 1102
Reg # : 44244283
LCX PERFECTO 118 ET x H FHF RITA 9503 ET
---
---
---
HEREFORD FALL - 30 MONTH OLD BULLS
---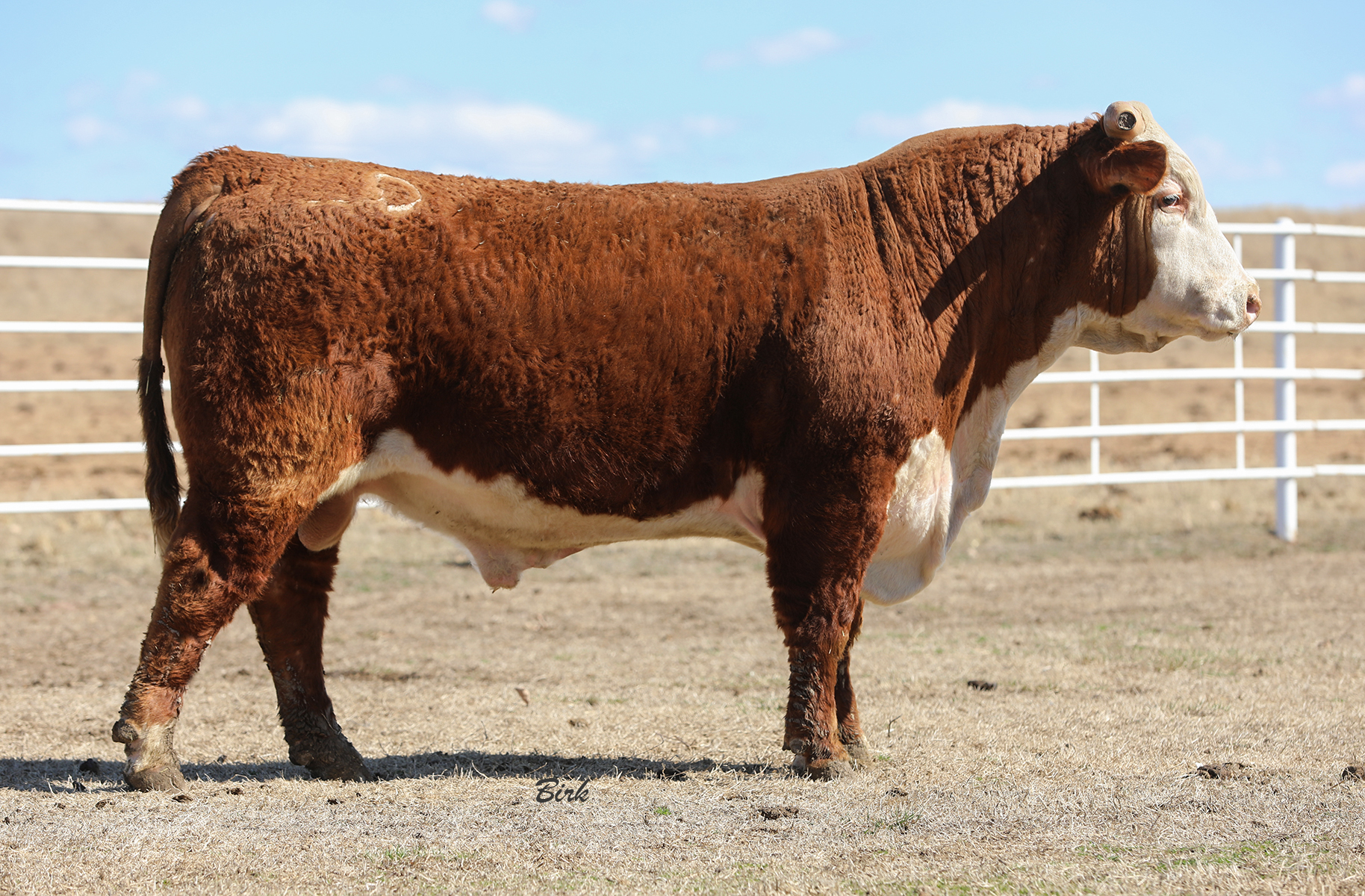 ---
LOT 27
B REAL DEAL 7437 4077 0214 ET
Reg # : 44225479
H MONTGOMERY 7437 ET x UPS MISS SENSATION 4077
---
---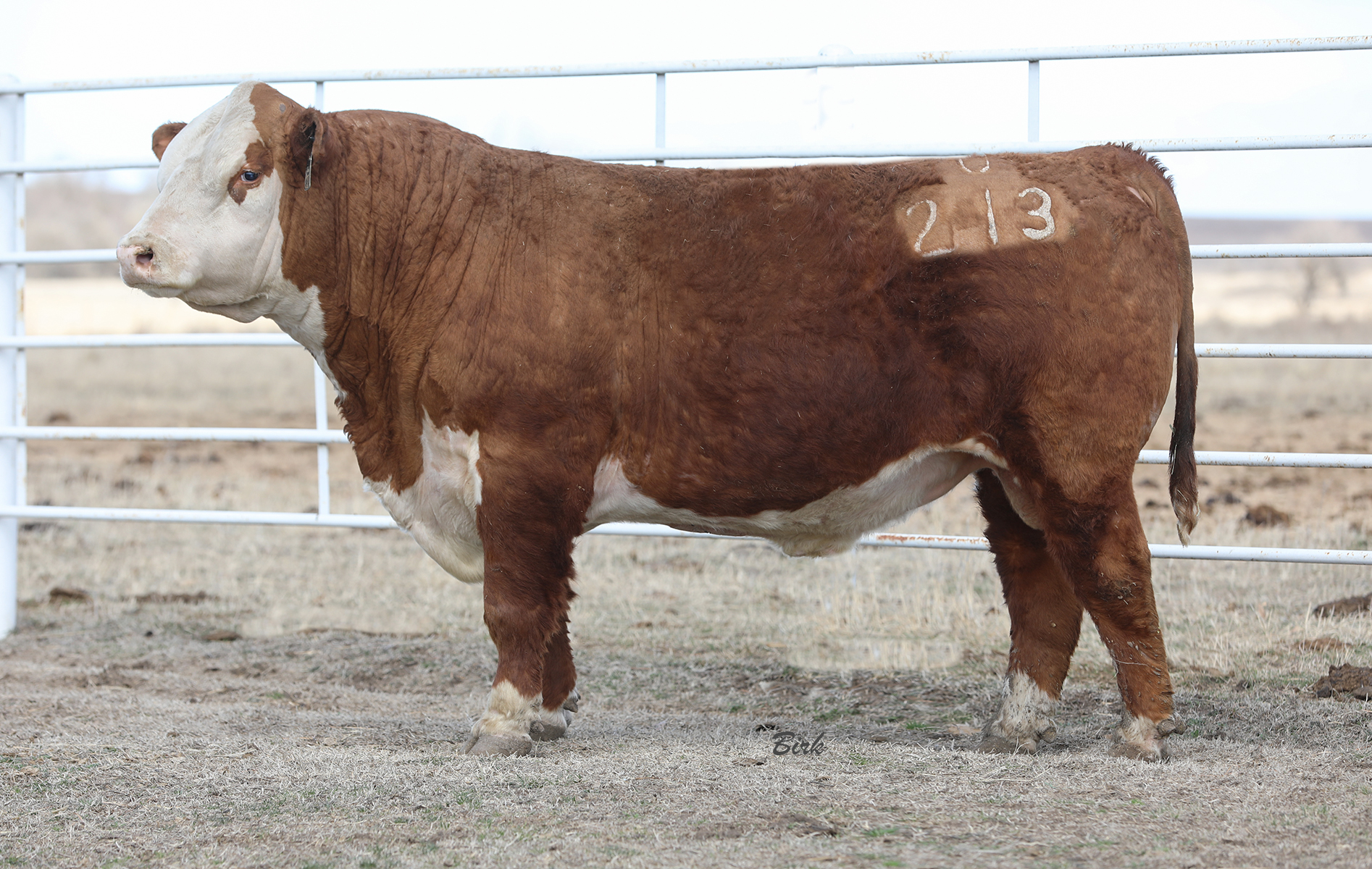 ---
LOT 28
BH MR 0213 ET
Reg #: 44432715
TH FRONTIER 174E x C 88X RED LADY 6013
---
---
---
LOT 29
B ENDURE 4038 0207 ET
Reg # : P44226966
NJW 79Z Z311 ENDURE 173D ET x C 105Y LADY DOMINO 4038
---
---
---
LOT 30
B EARLY RISER E309 7121 0122H
Reg #: 44197735
SHF EARLY RISER 001A E309 ET x BH LADY OKIE 503 7121
---
---
HEREFORD COMMERCIAL BULLS
---
---
LOT 32 
BH MR BEEFSTEAK 1137
---
---
RED ANGUS SPRING - 2 YEAR OLD BULLS
---
---
LOT 35
BOWL MR MERIT 1003
Reg #: 4418505
LSF SRR MERIT 8547F x BOWL LADY PRINCESS 9207
---
---
---
LOT 36
BOWL MR DEFENDER 1011
Reg #: 4418501
5L DEFENDER 3450-1890D x BOWLING LADY 916 PP512
---
---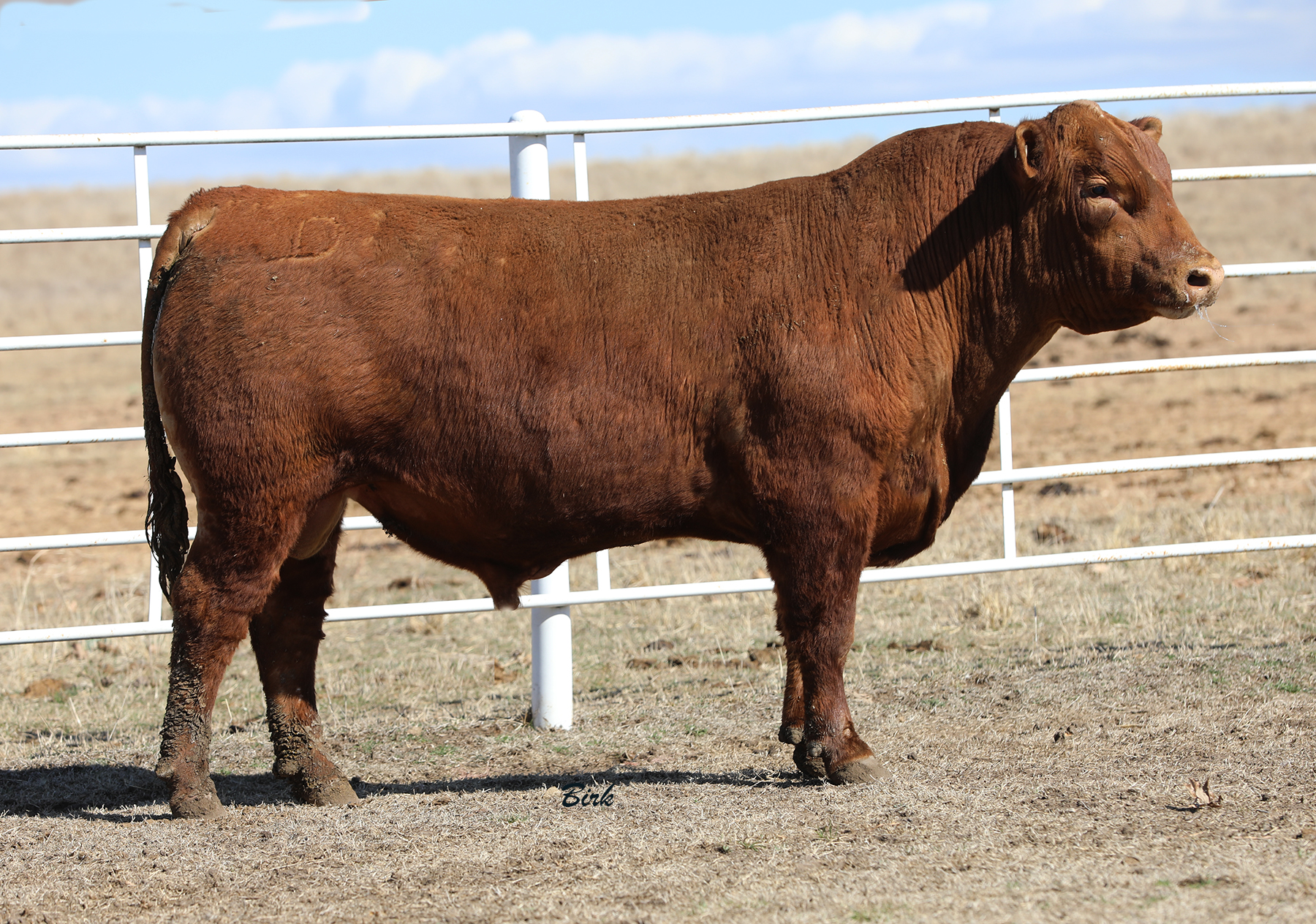 ---
LOT 37
BOWL MR MULBERRY 1207 ET
Reg #: 4436501
RED FINE LINE MULBERRY 26P x C-BAR ABIGRACE 164Z
---
---
---
LOT 38
BOWL MR DEFENDER 1029
Reg #: 4418457
5L DEFENDER 3450-1890D x BOWLING LADY ROSA 470
---
---
---
LOT 39
BOWL MR DEFENDER 1035
Reg #: 4418469
5L DEFENDER 3450-1890D x RHODES 118A SARAH 54
---
---
---
LOT 40
BOWL MR RANCHER KIND 1021
Reg #: 4418489
5L DEFENDER 3450-1890D x BRA RED HARMONY 823
---
---
---
LOT 41
BOWL MR 1051
Reg #: 4579703
5L DEFENDER 3450-1890D x BRA LADY MULBERRY 6205
---
---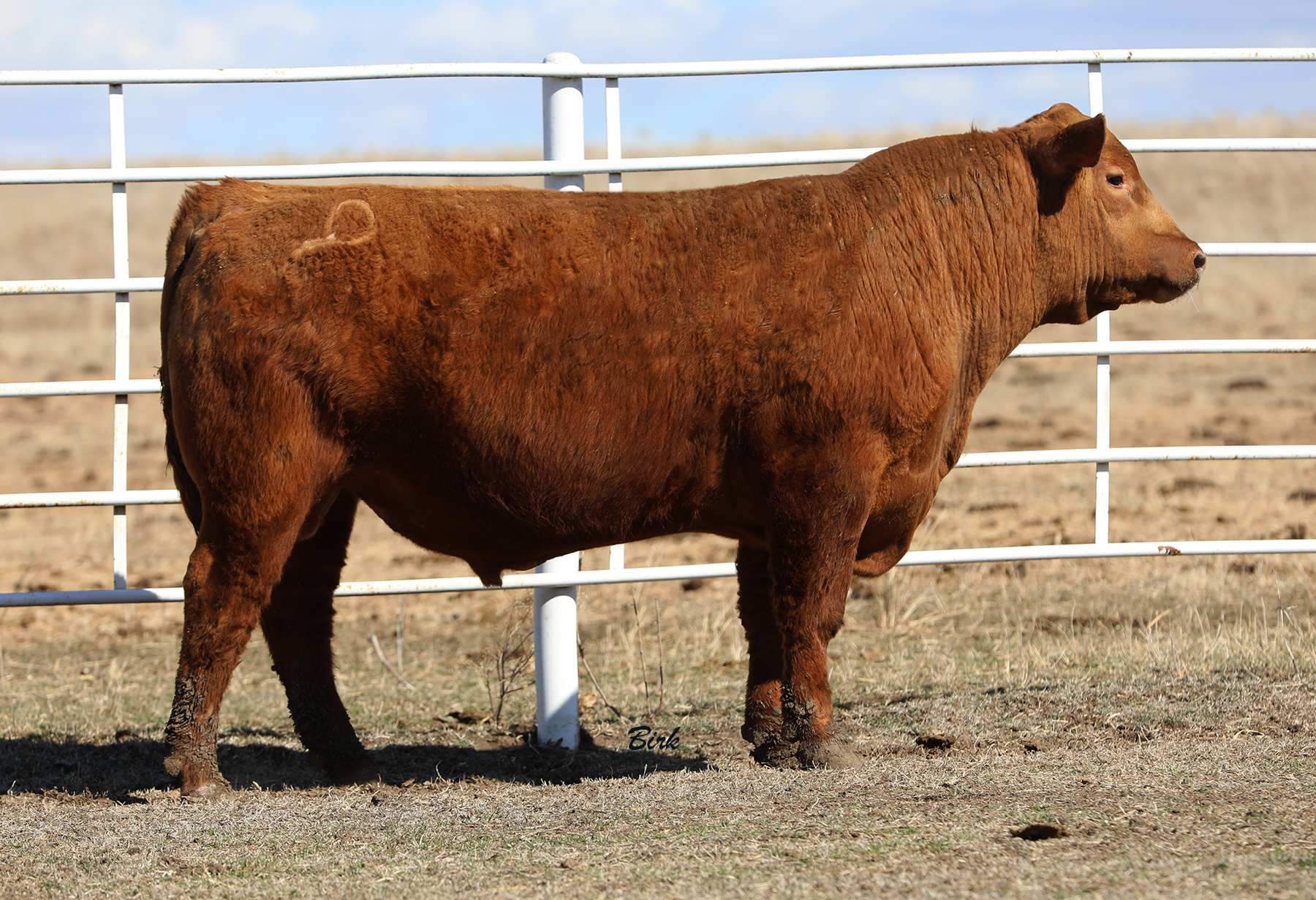 ---
LOT 42
BOWL MR 5L 1026
Reg #: 4436481
5L DEFENDER 3450-1890D x BRA LADY 3017 BDEE GRAND LASS 7020 ET
---
---
---
LOT 43
BOWL MR DEFENDER 1018
Reg #: 4418461
5L DEFENDER 3450-1890D x BRA MISS COOL 8Z 506
---
---
---
LOT 44
BOWL MR RANCHER KIND 1036
Reg #: 4418479
BRA RANCHER KIND 352 633 x BRA QUEEN LONGEVITY 727
---
---
---
LOT 45
BOWL MR DEFENDER 1023
Reg #: 4418453
5L DEFENDER 3450-1890D x HARMONYS WINDSONG 224
---
---
---
LOT 46
BOWL MR MERIT 1048
Reg #: 4588179
LSF SRR MERIT 8547F x BRA LADY PACKER 7108
---
---
---
LOT 47
BOWL MR MERIT 1074
Reg #: 4588217
LSF SRR MERIT 8547F x PHODES 9921W SWEETNESS 211A
---
---
RED ANGUS FALL - 18 MONTH OLD BULLS
---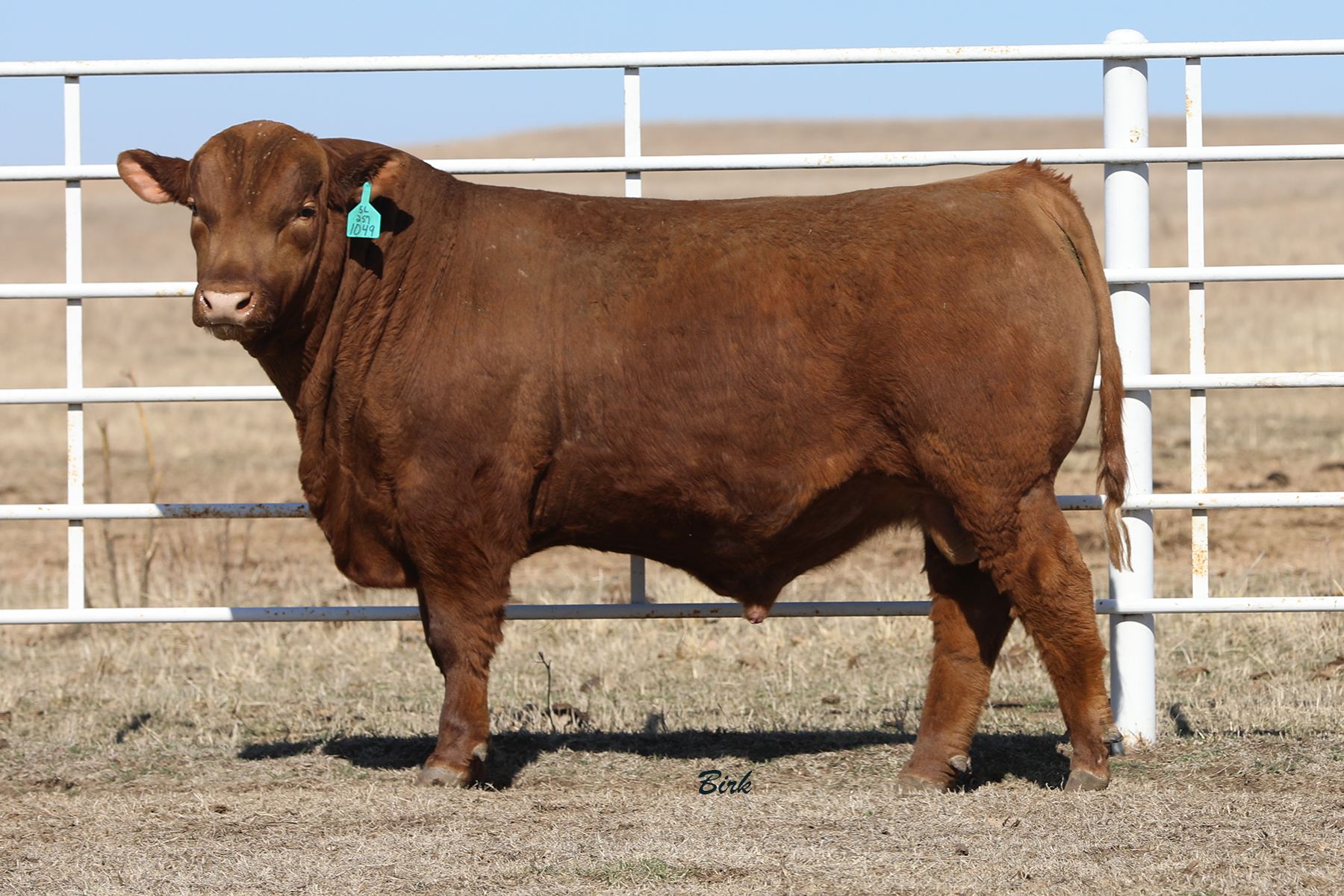 ---
LOT 48
BOWL MR DEFENDER 1049
Reg #: 4588181
5L DEFENDER 3450-1890D x BRA LADY 257Z
---
---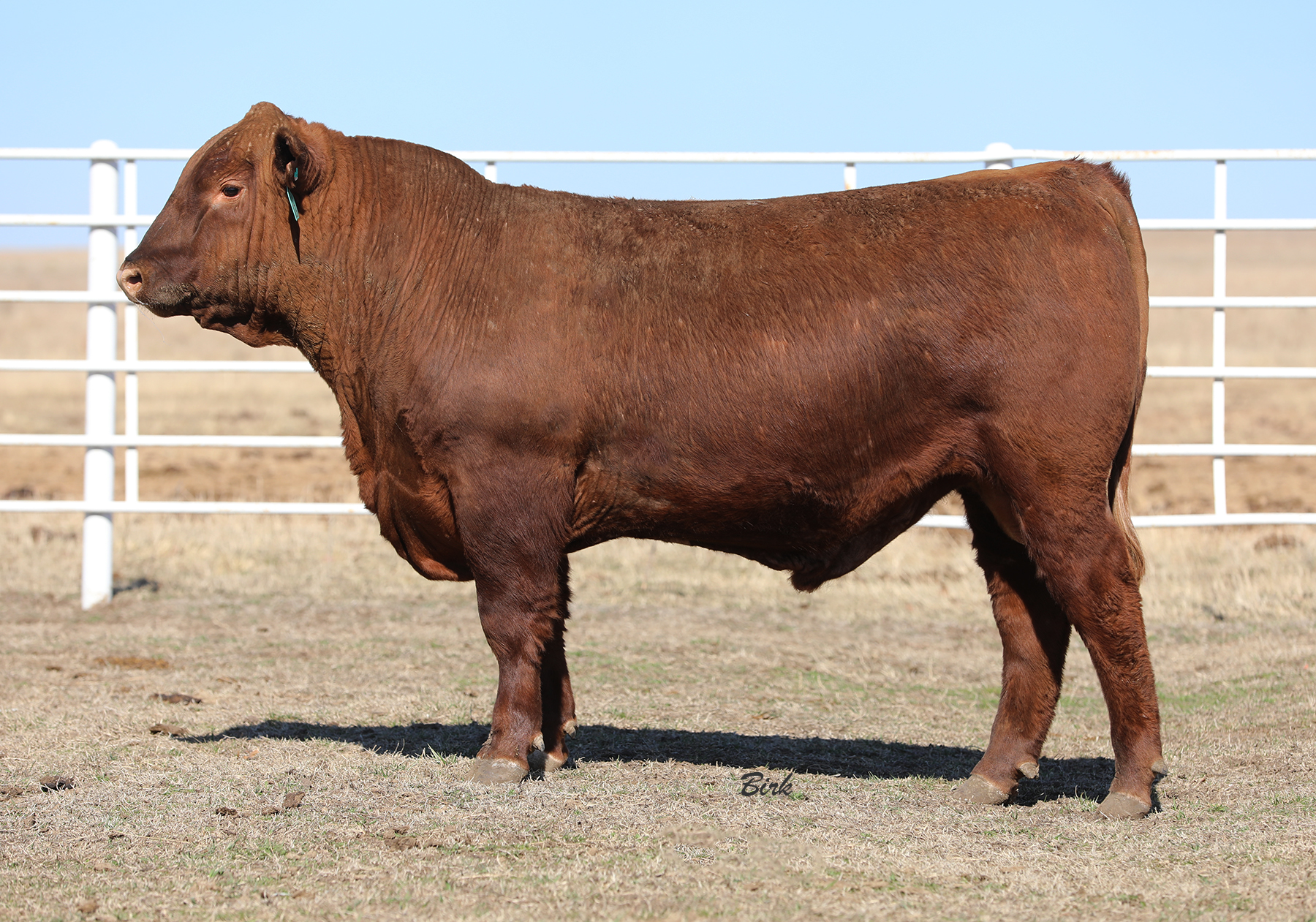 ---
LOT 49
BOWL MR MERIT 1063
Reg #: 4588195
LSF SRR MERIT 8547F x BRA MISS ARSON
---
---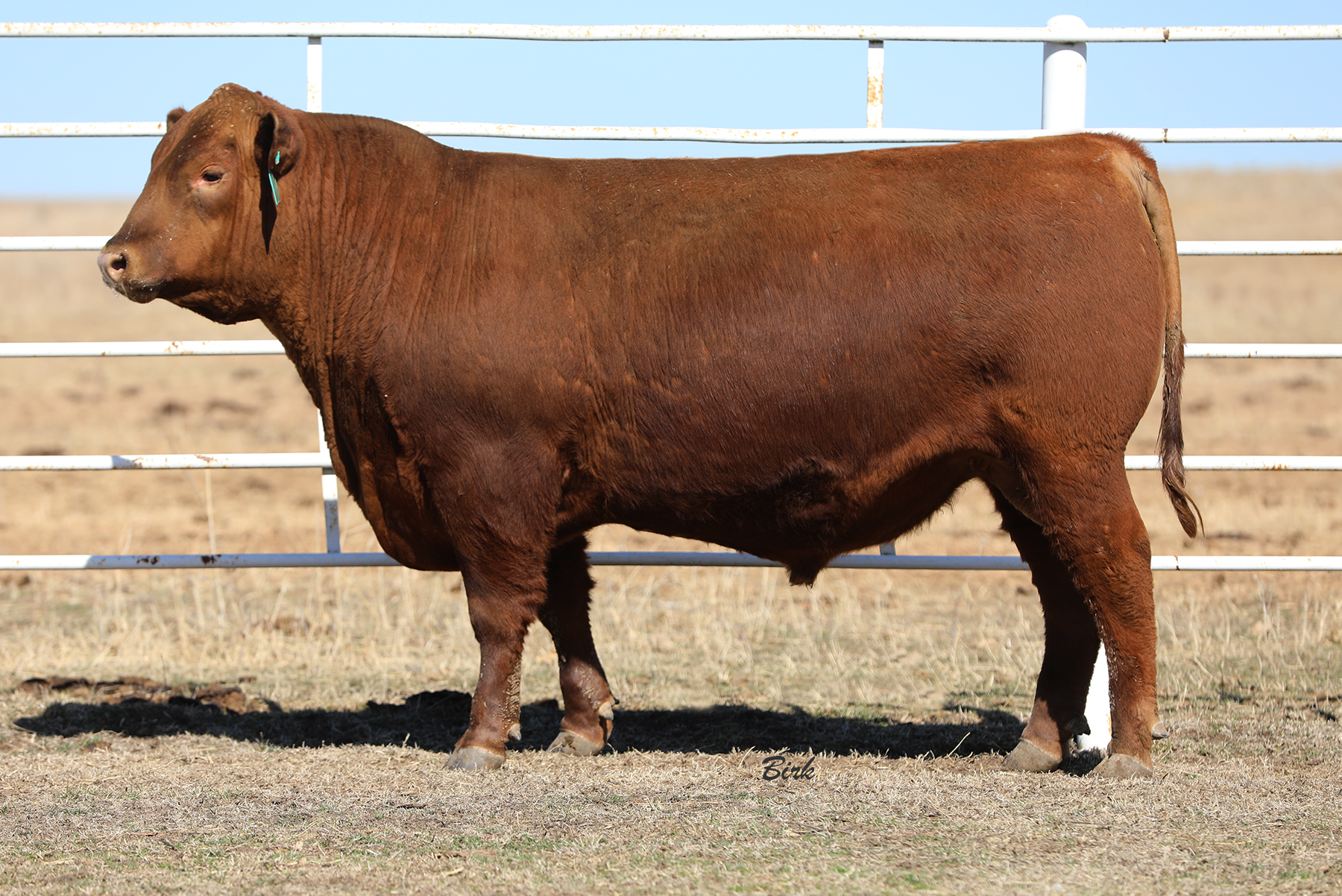 ---
LOT 50
BOWL MR DEFENDER 1061
Reg #: 4588193
5L DEFENDER 3450-1890D x BRA MISS CONQUEST 641
---
---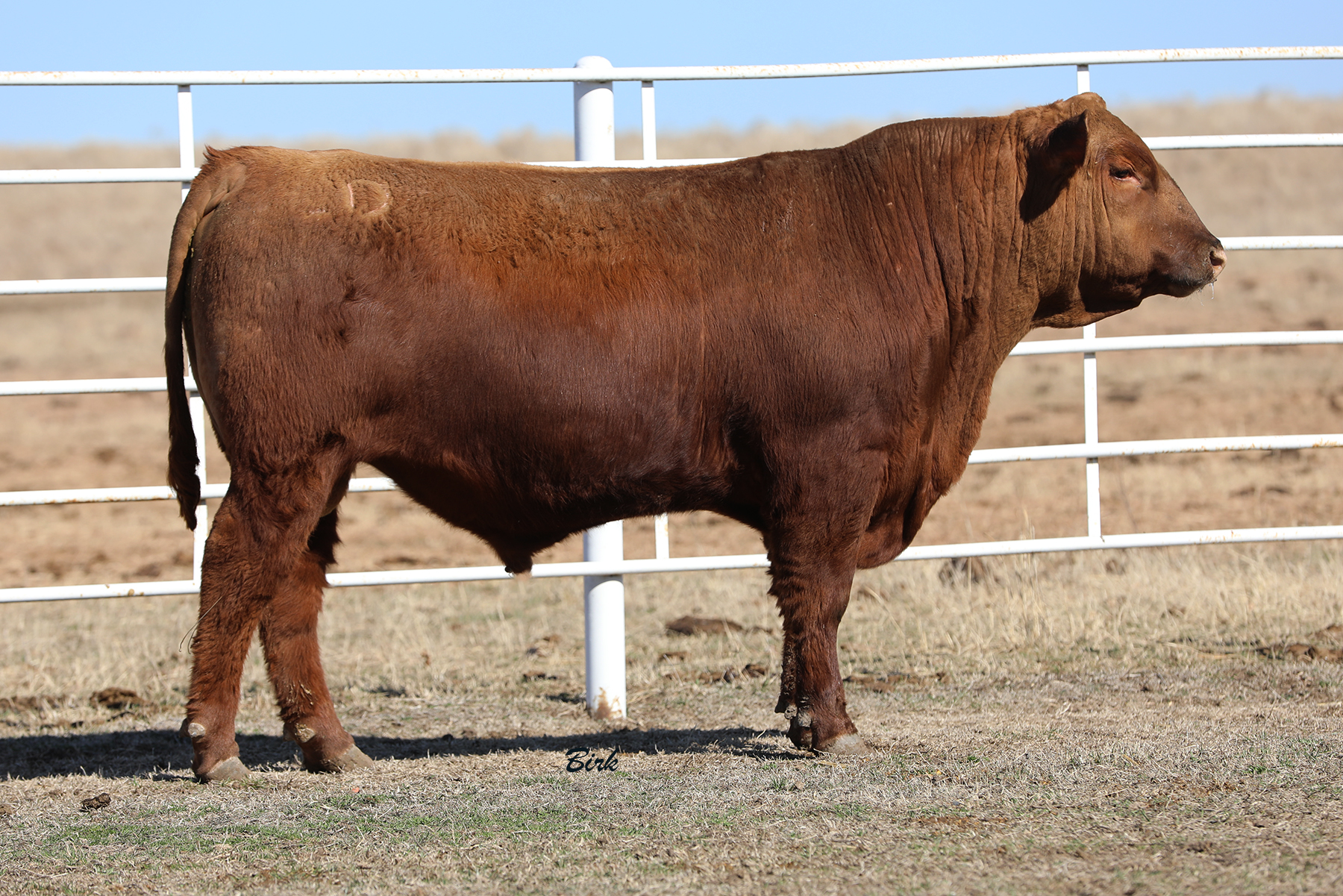 ---
LOT 51
BOWL MR MERIT 1048
Reg #: 4588179
LSF SRR MERIT 8547F x BRA LADY PACKER 7108
---
---
---
LOT 52 
BOWL MR MERIT 1076
Reg #: 4588221
LSF SRR MERIT 8547F x JKC KNARED 58Z
---
---
---
LOT 53
BOWL MR MERIT 1073
Reg #: 4588215
LSF SRR MERIT 8547F x BRA LADY HONOR PACKER 7109
---
---
---
LOT 54 
BOWL MR MERIT 1077
Reg #: 4588223
LSF SRR MERIT 8547F x BRA LADY Z LOGEVITY 6119
---
---
---
LOT 55
BOWL MR MERIT 1070
Reg #: 4588209
LSF SRR MERIT 8547F x HEREAFTER COUNTESS 529C
---
---
---
LOT 56 
BOWL MR DEFENDER 1069
Reg #: 4588207
5L DEFENDER 3450-1890D x BOWL 714 MS KITTY 117
---
---
---
LOT 57
BOWL MR MERIT 1066
Reg #: 4588201
LSF SRR MERIT 8547F x BRA ARSON CONQUEROR 7110
---
---
---
LOT 58 
BOWL MR MERIT 1068
Reg #: 4588205
LSF SRR MERIT 8547F x BRA LASS LONGEVITY 7103
---
---
---
LOT 59
BOWL MR DEFENDER 1056
Reg #: 4588189
5L DEFENDER 3450-1890D x BOWL 714 GRAND LASS 130
---
---
RED ANGUS COMMERCIAL BULLS
---
---
LOT 64 
LLBAR MINE RUN 108
Reg #: 4579707
5L DEFENDER 3450-1890D x N/A
---
---
---
LOT 65 
LLBAR SHILOH 511
Reg #: 4579709
BOWL 718 PONDEROSA 116 x N/A
---
---
---
LOT 66 
LLBAR CROSS KEYS 513
Reg #: 4588211
BOWL 718 PONDEROSA 116 x N/A
---
---
---
LOT 67 
LLBAR FRONT ROYAL 507
Reg #: 4579713
LLBAR FRON ROYAL 507 x N/A
---
---
THANK YOU FOR YOUR INTEREST IN BOWLING RANCH.
Visitors are welcome anytime, and please feel free to Contact us if you have any questions regarding our program.
---
---
Our 2019 Production Sale will be held Tuesday October 29th at the Ranch. Check back for the catalog
once it's completed. If you'd like a catalog mailed to you, please visit the Contact tab.
Selling:
26 Hereford bulls (fall yearlings, spring coming two year olds and fall two year olds)
21 Red Angus bulls (fall yearlings, spring coming two year olds and fall two year olds)
16 registered Hereford heifers (spring bred and fall pairs)
13 registered Red Angus heifers (spring bred and fall pairs)
6 elite show heifer calves
145 commercial spring bred heifers (Hereford, Red Angus and Red Baldies)
---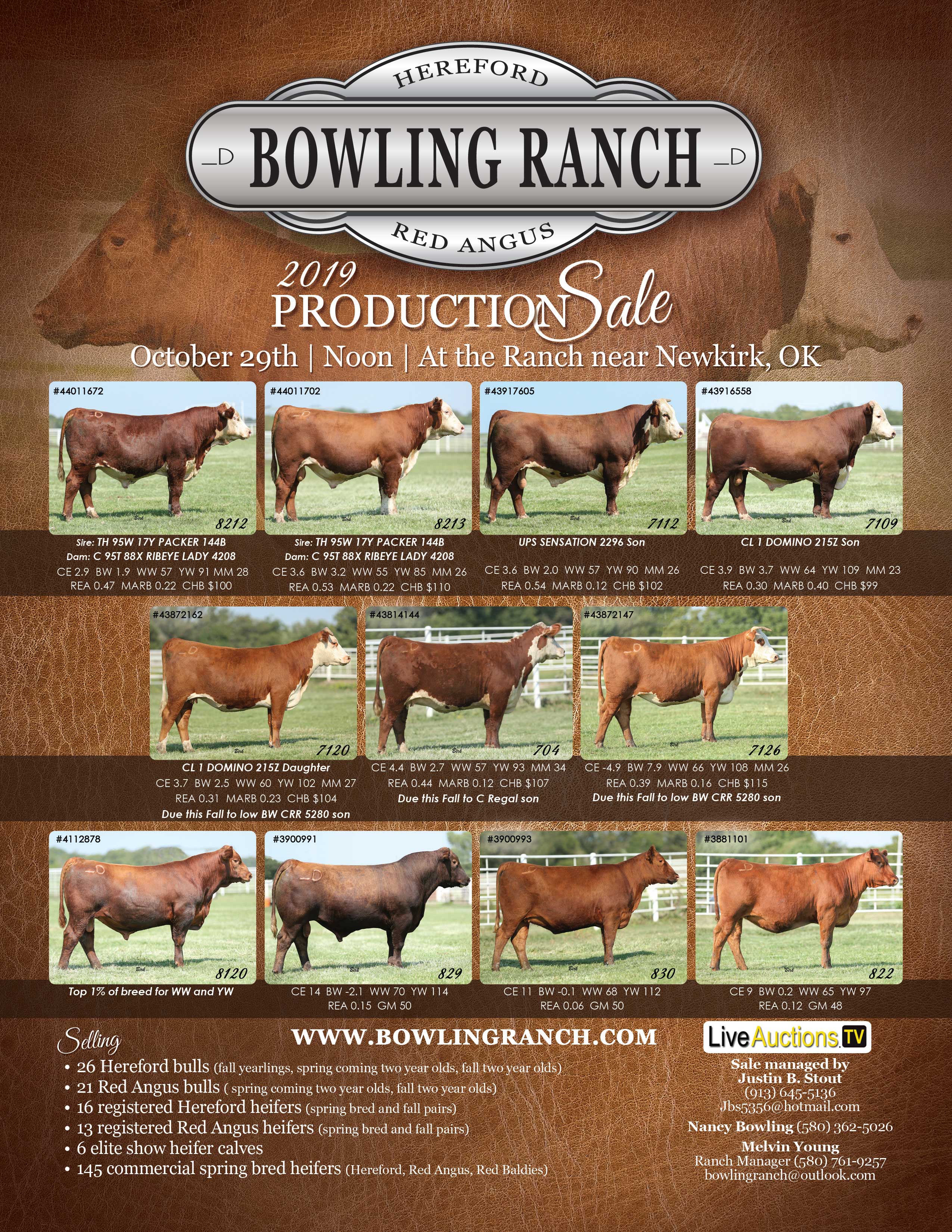 ---